Island Rhythm ~ The way we live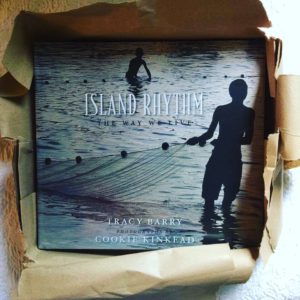 Acclaimed photographer, Cookie Kinkead has captured our "Island Rhythm……..the way we live." in collaboration with Landing owner, Tracy Barry. The book, a hefty 334 page 12″ x 11″ Landing publication, will be available from March 28th 2017 on Harbour Island. It joyfully captures the heart and soul of our island life through faces and familiar places as well as giving you insight into aspects of life here that you might not be acquainted with yet. Harbour Island is a special place and we are grateful to have that captured in this book.
What people are saying about the book after their sneak advance peak………..
"the visual rhythm that makes one's heart beat faster and one's soul sing along page after page."
" I didnt want it to end……."
" you are to be congratulated for capturing the energy, diversity, color, passion, individuality, character and personality of Brilanders today."
Be sure to pick up your copy from The Landing and one for a friend
Retail price $140 + 7.5% VAT