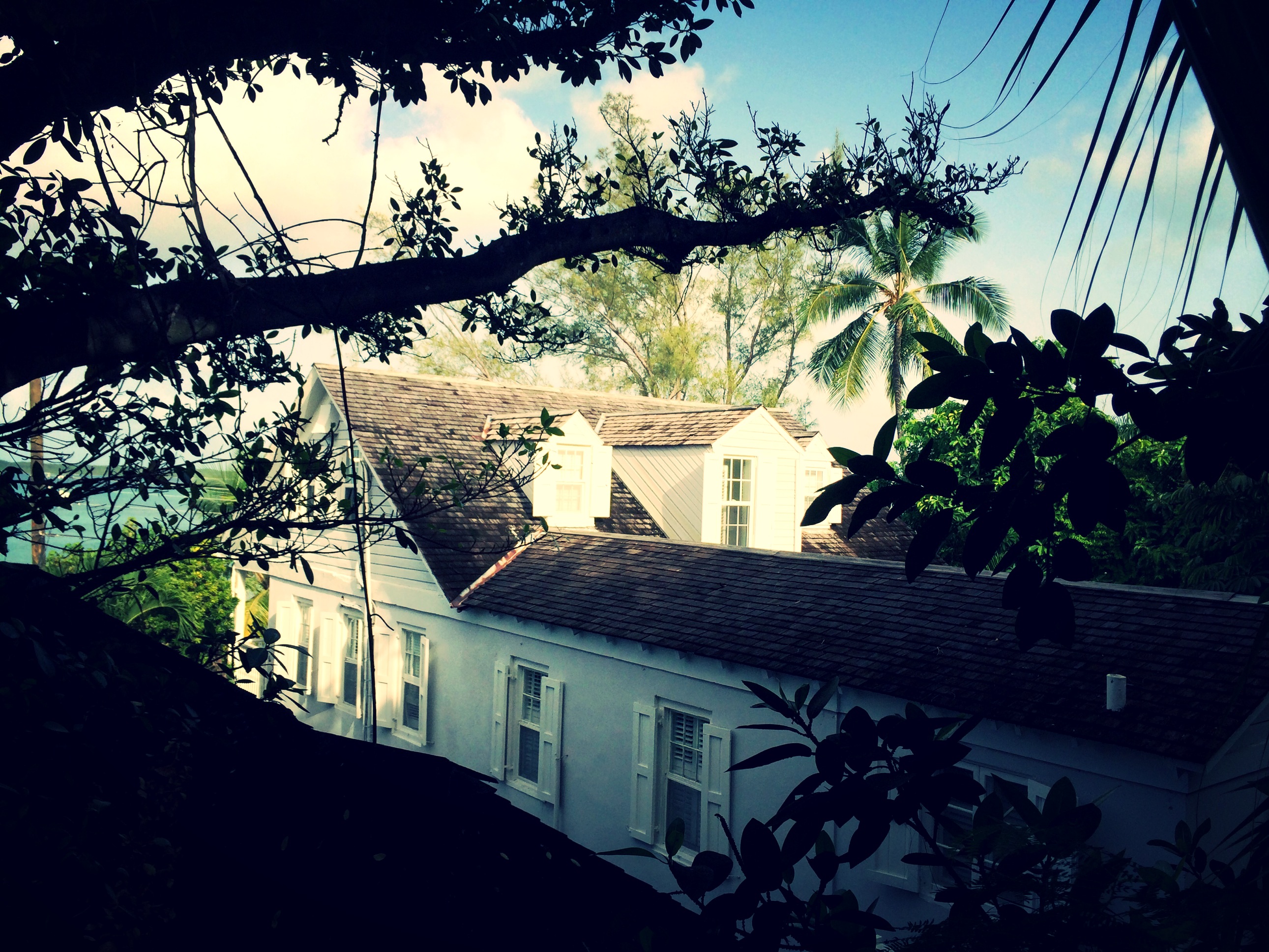 See if you can discover the spot where this photo of The Landing was taken from….
Getting around an island that is only 3 miles long and half a mile wide is relatively easy and you have options!
Driving a golf cart around town is great fun. Golf cart rentals are between $45 and $55 dollars per day(24hr period). You can rent them independently through one of the golf cart rental agencies on Island such as Johnson's Rentals, Dunmore Rentals and Sunshine Rentals. Alternatively, if you want to buy your own cart then companies like Carts & Parts LLC can offer you a great deal. We can also reserve the cart for you and the agency will have the golf cart waiting at The Landing for your arrival.
Bike rental is another way to get around town. Harbour Island is hilly so you will get a little exercise in! Rentals are approximately $15 per day from Michael's Cycles. If you do choose to hire a bike, make sure you still pay attention the road as not to cause an accident. Yes, the town is beautiful and picturesque, but if you want to take time to look at things, make sure you pull over to the side of the road to stay out of the way of traffic. you wouldn't want to ruin your holiday with having to get lawyers involved because you'd had an accident on a rental bike!
If you prefer not to cycle, taxis are also available at a rate of $5 per person no matter how short or far the distance.
Walking is the best way to see the town so park your bike or your golf cart for a few hours and stroll through the white picket laced streets (every time I do this, I always think it's no wonder people look to get the best buy to let mortgages so they can invest in property – who wouldn't want to live here?!). Enjoy the un harried pace, the local greetings and the perspective gained only from being upright on two legs leaning in or a little to the right.
Photos: Tracy Barry